Process design that integrates the supply chain and production line
It is possible to perform simulations for the supply chain area and the area within the business site such as a factory separately, as well as integrate them. We will manage coverage up to Scope 3 in cooperation with each company in the supply chain.

GHG emissions through production line design with production simulation
We formulate a plan that balances productivity, manufacturing costs, and environmental impact (CFP minimization), and provide a variety of plans that take into account manufacturing processes, resources, utilities, operation plans, market fluctuations, etc.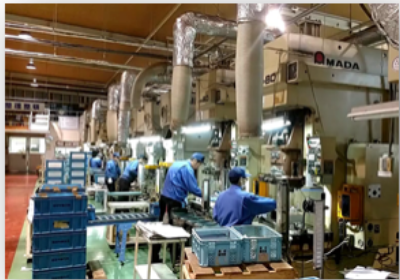 Production line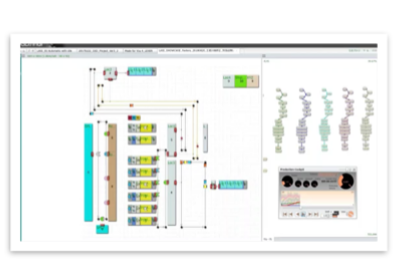 To rebuild the line design and kaizen with process simulation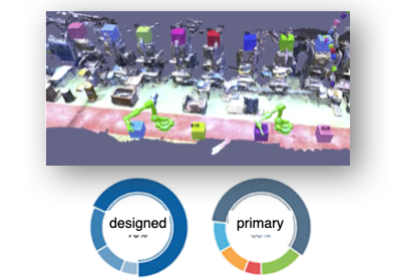 To evaluate CFP optimization with process simulation
Circular economy, GHG emissions in life cycle simulation
In life cycle simulation, it is possible to formulate a plan that balances productivity, social costs, and CFP minimization in order to realize a circular economy. We will help you formulate a plan from a comprehensive point of view by comparing various plans, such as a process that emphasizes regional circulation and a process that emphasizes overall circulation.